Creating good videos, photos and GIFs for Homebrew
---
While my other game also got new photos and videos as a side-effect, the real reason for why I set up a CRT TV and played some of my Homebrew games on it was to get some artwork for the Wii port of chro.mono 2 (which has been released this week, and is available right here on itch.io).
Instead of just having screenshots, part of doing Homebrew games (in my opinion) is also showing the game running on the original hardware as much as possible, and most of the time (if you don't have game conferences and local multiplayer events to go to) this is best done with photos and videos -- also it gives the opportunity to show the game from its best sides.
I used a Sony Alpha 5000 for shooting photos and videos, with a 50mm F1.8 fixed lens. I went for the "someone's room" style for the Wii video and photos, since it's probably where people in the early 2000s would have had their Wii set up.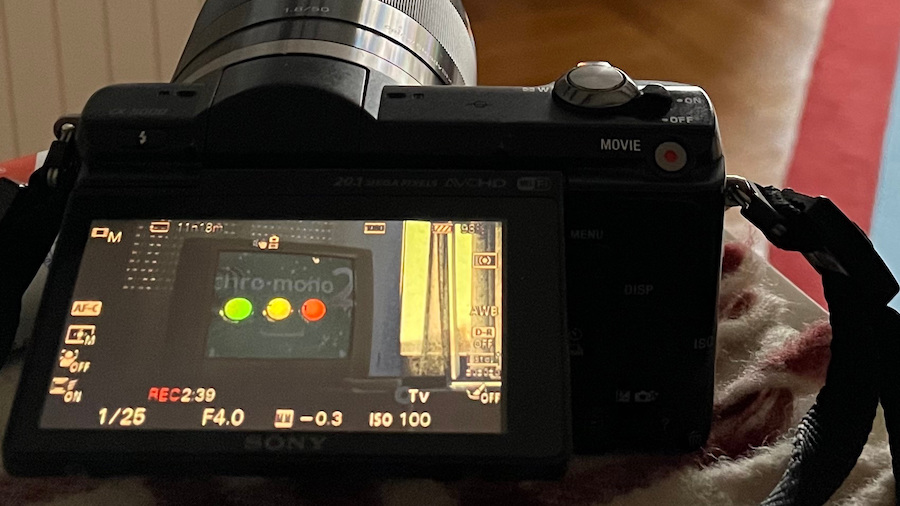 The video was kept quite short (a bit more than 30 seconds) to adjust to present-day social media attention spans, and I tried to only put in the parts of the gameplay video where interesting things are happening on-screen. I also captured a little bit of the controller and hand, so that one can clearly see that this is a game that is played by pointing the Wii Remote at the screen.
And so here (above) are the new photos and a short video that I did for the itch.io project page, including a short GIF animation for those who don't want to start the YouTube video -- they will still see some in-game action when going on the itch page.